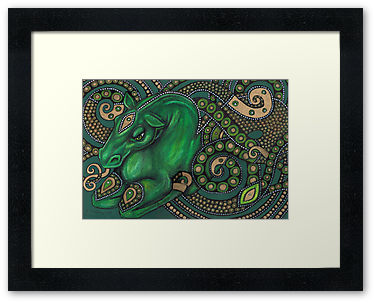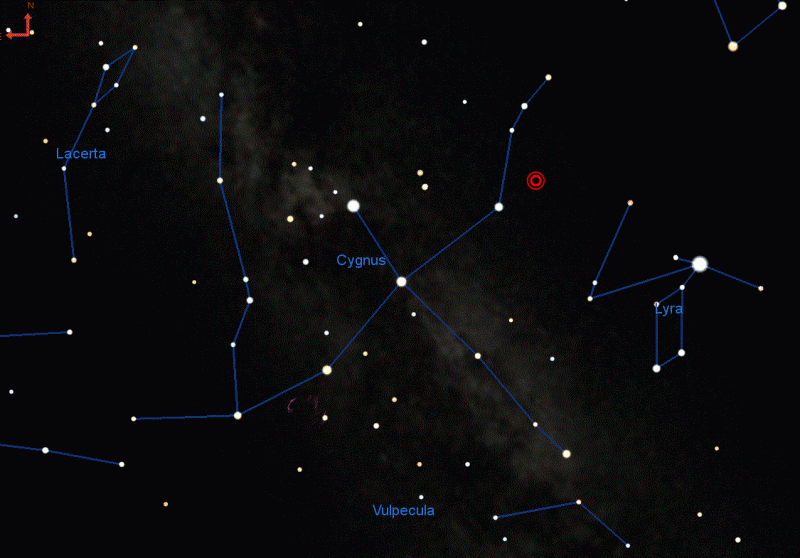 Astronomer Larry Molnar has made an unprecedented prediction of a star explosion, due in the year 2022 give or take one year, that will become visible from Earth. The star system is an eclipsing binary system. New evidence suggests that these two very close stars are getting closer and will merge explosively, soon. Molnar presented his findings yesterday, January 6, 2017, to the American Astronomical Society. The chart shows the summer constellations of Cygnus and Lyra, with north up. The Northern Cross asterism is marked with the blue lines. The position of KIC 9832227 is shown with a red circle. It is in line with the three stars of the cross bar and, if it reaches 2nd magnitude in outburst, as it might, will be as bright as they are. The binary stars have been calculated to maybe merge and explode. The object is 1800 light years distance and has ecliptic coordinates 11 degrees 35.3 minutes in tropical Aquarius. It will be red I understand, rather ominous as at that time Saturn will also be in Aquarius. It is very closely conjunct the Midheaven of the Pakistan National chart, and Tony Blair's Moon. Very exciting. This prediction is unprecedented.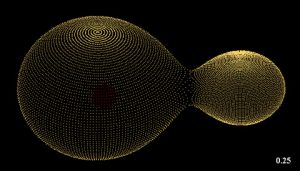 A simulated view of the contact binary system KIC 9832227. The larger star is about half again as wide as the Sun, whereas the smaller one is about 80% as wide as our star. L. Molnar / Calvin College The ecliptic coordinates of the new star put it in the middle of tropical Aquarius. Transiting Saturn is also in Aquarius 2020 to 2023.
The US has its first Pluto return in the period from 2021 to 2022.